A taste of home: CaribAfrica Specialty Shop opens on Welland's East Main Street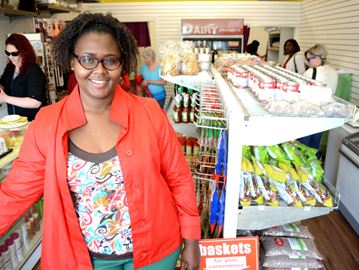 CaribAfrica Specialty Shop
Steve Henschel/Staff Photo
Naomie Cesar celebrated the grand opening of her business, CaribAfrica Specialty Shop last Friday. The shop brings a taste of her native Haiti to downtown Welland.
Niagara This Week – Welland
WELLAND — A taste of home can go a long way, and, in some instances some will go a long way for a taste of home.
When Naomie Cesar first immigrated to Canada from her native Haiti in January of 2008 she soon found herself going a long way for some of the amenities of home.
Last week on Friday that dream officially became a reality as she celebrated the opening of her store, CaribAfrica Specialty Shop at 234 East Main St.
See  Niagara This Week for the full story!